1. Total Area:
923,768 km2 (356,669 sq mi)
2. Capital:
Abuja
3. Currency:
Naira (₦) (NGN)
4. Highest Point:
The highest point is Chappal Waddi at 7936 ft (2,419 meters above the sea), Located in Taraba State, near the country's border with Cameroon, in the Gashaka Gumti Forest Reserve and Gashaka-Gumti National Park on the Mambilla Plateau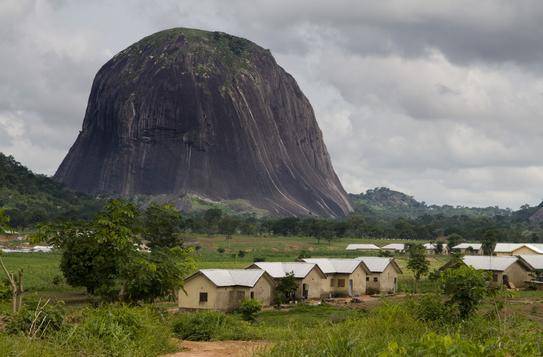 5. Largest Lake:
Oguta Lake Located in Imo State
6. Who designed the Nigerian Flag?
Taiwo Akinkunmi in 1959
7. National Animal
The Eagle
The people of Nigeria believe that the eagle is a sign of great strength.
8. National Bird
The National Bird of Nigeria is the Black-crowned crane.
Out of the world's fifteen species of cranes, only the black-crowned crane (Balearica pavonina) is found in Nigeria and is also among the most beautiful birds in the world.
Nigerians see these birds as signs of prosperity.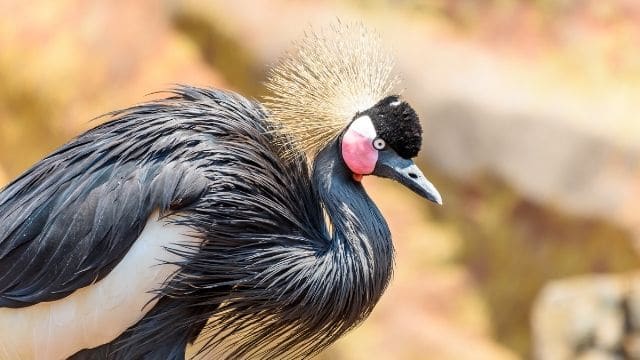 9. Official Name
The name Nigeria is derived from Niger, which is the longest river in West Africa. The official name for Nigeria is the Federal Republic of Nigeria
10. Biggest Export
Nigeria's biggest export is crude oil, a commodity that represents three-quarters (75.4%) of its total exported goods by value.
11. Longest Bridge in Africa
Nigeria has the longest bridge in Africa (3rd Mainland Bridge)
12. Richest Black Person
Nigeria's Aliko Dangote is the richest Black person in the world, with a net worth of $16.1bn
Some More Interesting Facts
13. Nigeria is the most populous country in Africa and it's the 7th most populated nation in the world.
14. There are over 250 ethnic groups in Nigeria
15. Nigeria is the fourth country in the world with the most languages.
16. Yorubas from Nigeria and their bloodlines worldwide have the highest rate of twinning (having twins) in the world.
17. Nigeria has the highest-paid Government legislators in the world.
18. A trip to the United Kingdom from Nigeria didn't require a travelling visa until 1984 and a ticket to London was also less than N100 in 1975.
19. Nigeria once had a National Motto as "Peace, Unity, Freedom". This was changed in 1978 to "Unity and Faith, Peace and Progress"
20. On 29 May 2015, Muhammadu Buhari was sworn in as President of the Federal Republic of Nigeria and the 15th head of state after winning the general election.
21. In 1976, 60 kobo equalled a US dollar and 75 kobo was one British Pound In 1976
22. Four satellites have been launched by the Nigerian government into outer space.
23. There was Civil War in Nigeria Between 1967 and 1970