Air pollution is the introduction of chemicals, particulates, or biological materials into the atmosphere which causes discomfort, disease, or death to humans, damage to other living organisms such as food crops, or damage to the natural environment or built environment.
Air pollutant is any substance in the air that can be harmful to humans and the environment. Pollutants can be in the form of solid particles, liquid droplets, or gases. In addition, they may be natural or man-made. The most common sources of air pollution include particulates, nitrogen dioxide, and sulphur dioxide. Air pollution is a significant risk factor for multiple health conditions, including respiratory infection, heart disease, and lung cancer.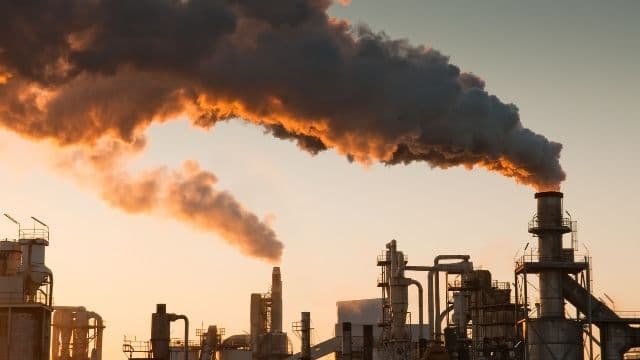 The Composition of Clean Dry Air:
The clean dry air contains, 78% of nitrogen, 21% of oxygen, 0.93% of Argon, 0.03% of carbon dioxide.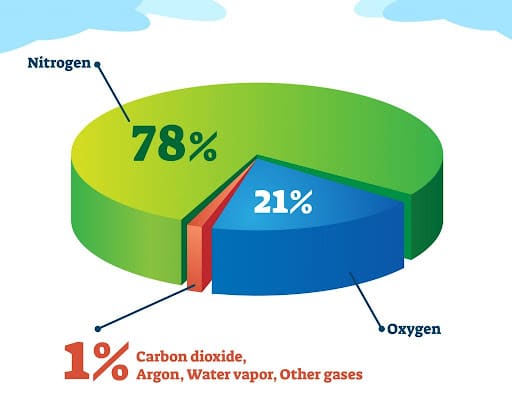 Causes of Air Pollution:
1. Sulphur dioxide from motor vehicles and industrial plants, (SO­2­).
2. Nitrogen dioxide.
3. Carbon monoxide.
4. Hydrogen sulphide.
5. Dust from city roads and surroundings.
6. Smoke from domestic fires, cigarettes, industrial premises.
7. Smog, produced by the action of sunlight, or nitric oxide and nitrogen dioxide.
8. Radioactive rays from nuclear power plants and nuclear reactors.
Sources of Air pollution:
1. Automobiles.
2. Power stations.
3. Industries.
4. Burning of wood and vegetation for agricultural purposes.
5. The decay of dead plants and animals.