Compost is a mixture of decayed plant and animal waste, which can be used as a means of improving the fertility of the soil. Biodegradable materials are used for making compost.
This involves keeping or dumping organic matter into a pit and allowing it to decay. The organic matter decomposes by the action of microorganisms such as putrefying bacteria. Examples, of such organic matter, include weeds, animal dung, and wastes from plants.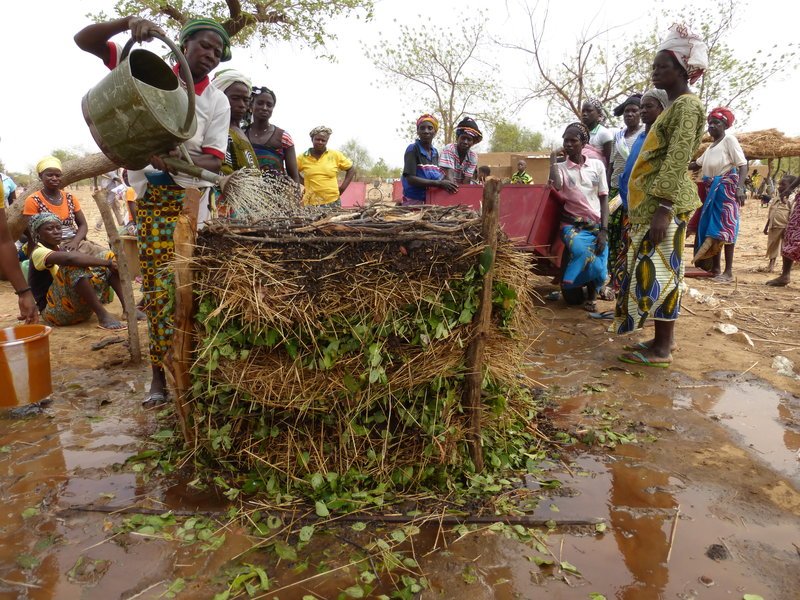 Processes of Compost Making:
Dig a hole in your farmland.
Pour in these wastes e.g weeds, animal dung, and wastes from plants.
Pour water to facilitate decay.
Allow to stay for some time and then scoop out and pour on your farm.
Evaluation Questions:
1. Define sanitation.
2. List four (4) importance of environmental sanitation.
3. State two 2 (two) main types of waste.
4. Enumerate two examples of biodegradable waste (materials) and non-biodegradable waste (materials).
5. List 4 characteristics of a healthy environment.
6. Define waste.
7. Mention 4 (four) methods of disposing of refuse.
8. List the 3 stages involved in sewage treatment.