Qualities of a Clerical Staff
The qualities or attributes of clerical staff can be grouped into two categories, as shown in the diagram below:
Personal Qualities:
These are qualities that are unique to an individual. These qualities are acquired over the years, due to environmental socio-cultural upbringing, or as a result of exposure. They are as follows:
Good Health: The clerk must try to maintain a good state of health, so as not to affect, the productivity of the organization.
Good Appearance/Neatness: A good clerical staff must observe personal hygiene at all times.
Cheerfulness: A clerk must have a friendly disposition at all times. He must also try to be happy always. This gives the organization a good image.
Politeness: This attribute is demonstrated when a clerk shows respect to clients or customers. He is not arrogant or aggressive to others.
Honesty: An office staff needs to be sincere and truthful all the time. He must not cheat or defraud the organization. He must always tell the truth despite sad repercussions.
Team Spirit: A clerk must be able to work well with others and get along with them, in order to achieve a common goal and an increase in productivity.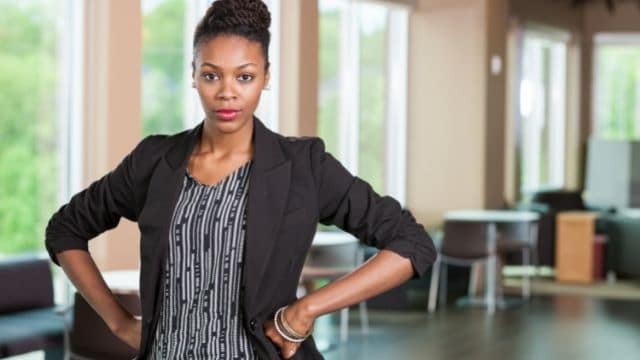 Job Qualities:
The job qualities consider the attitudinal behaviour of a clerk towards the job. Below are the job qualities of clerical staff.
Basic Education: A Clerk must possess a good basic education, not less than a junior secondary school certificate. This minimum qualification is required for the clerk to perform the duties he is employed to do.
Punctuality to Duty: The clerk must always get to work on time and must not leave before closing time.
Organising skills: An Office worker should be an organised individual.
Devotion/Diligence: An office worker must be committed to the job and must be hardworking. The clerk must be ready and willing to put in extra time.
Good Handwriting and Reading Skills: In as much as the job of the clerk is mainly that of paperwork, it is important that the clerk acquires good handwriting and reading skills.
Self Control: This is the ability to remain calm under provocation.
Obedience: This is the ability to listen and follow instructions, or directives, carefully given by his superior officer.
Tactfulness: The clerical staff must use discernment and diplomacy in handling his job.
Confidentiality: A clerk must not reveal the secrets of the organization to unauthorised people.
Resourcefulness: A clerk must be able to use tools and materials judiciously.
JSCE 2020 Business Studies Past Question