Definition of Data Processing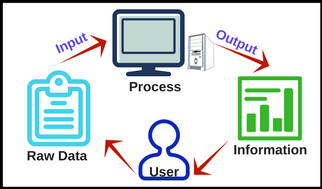 Data processing can be defined as the process of collecting items of data, from a source, and performing necessary operations on them, in order to extract the required information which could be used for decision making.
It can also be described as the manipulation or conversion of data into information. Such data could be the number of students in a particular school, the number of hospitals in a town, the number of buildings in an estate, the number of teachers in a particular school.
It is the act of working with information using a computer. Computers are used in commercial applications to organize and manipulate data.

Data processing involves digitizing, capturing, and handing out data including word processing, image processing, data entry, etc, from different resources, as well as changing them into a database, for effective analysis and research.