Process and Structure of the formation of Road Safety Clubs in Schools
The coordination of Road Safety Clubs falls under the control of "Special Marshals".
Special Marshals are a Volunteer arm of the Federal Road Safety Corps, they are men and women with proven integrity in their immediate environment.
The duties of Special Marshals are to;
Organize and Encourage the establishment of Road Safety Clubs.

Coordinate, Sponsor, and Participate in Workshops and Road Safety Campaigns to increase proper road use awareness.

To perform any additional duties assigned by the Corps Marshals and Chief Executive of FRSC.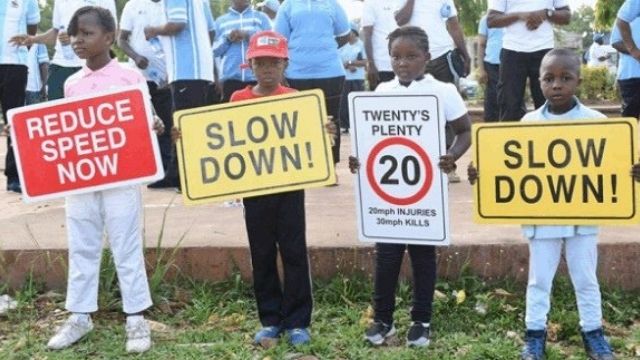 In the Secondary School setting, the establishment and duties of forming clubs fall under the jurisdiction of the Vice-Principal Special Duties as authorized by the Principal. A Senior Officer, usually a person who is a part of the management staff of the school, is assigned the responsibility of organizing the club and its activities. This Senior Officer serves as the "Club Coordinator". A teacher is chosen to conduct the club activities, this teacher serves as the "Patron". The Patron must be highly knowledgeable in the field of Transport and Logistics.
Some other duties of the Patron are to;
Advise the School on Road Safety issues.

Advise the School on Road Safety issues.

Develop a Road Safety Plan for the School.
The process of getting members for the Road Safety Club (RSC) starts with the Special Marshal, Club Co-ordinator and/or Patron conducting a meeting with all the students about the activities and advantages of joining the Road Safety Club (RSC), thereafter students who are interested in becoming members of the club are asked to put down their names with the Club Co-ordinator or Patron.
There are also positions available for students to be nominated for, to ensure the proper running of the club. These positions include; President, Vice-President, General Secretary Public Relations Officer, Financial Secretary, and Treasurer. These Club Executives create and plan the programme of activities for the year and seek approval from the "Club Co-ordinator".
The Special Marshal co-serves as the adviser to the club but in a situation where the school has a knowledgeable Officer in the field of Transport and Logistics, the Special Marshal may not be needed.
The Road Safety is one of the clubs the Federal Ministry of Education approves to be established and functioning in Schools. It is important students are continuously encouraged to join the club.
The Road Safety Club falls under the 3rd tier of the FRSC Operating System, as a result their members do not Patrol Highways. It is the School's responsibility to provide the appropriate resources required for the Club to enable them to carry out their activities.