Food Chain, Food Web, and Trophic level
Food Chain:
Food chain can be defined as a linear feeding relationship among organisms in a community.
A food chain shows the transfer of energy and nutrients from one organism to the other, in a feeding pathway. A food chain always starts with a producer, for example;
Producer:
Primary
Consumer:
Secondary
Consumer:
Tertiary
Consumer:
1.
Grass:
→
Grasshopper:
→
Lizard:
→
Snake:
2.
Algae:
→
Shrimp:
→
Fish:
→
Man:
Food Web:
Numerous food chains are present in an ecosystem, and these food chains can be linked together in a food web. Food web can therefore be defined as a set of food chains.
An example of a food web is illustrated below: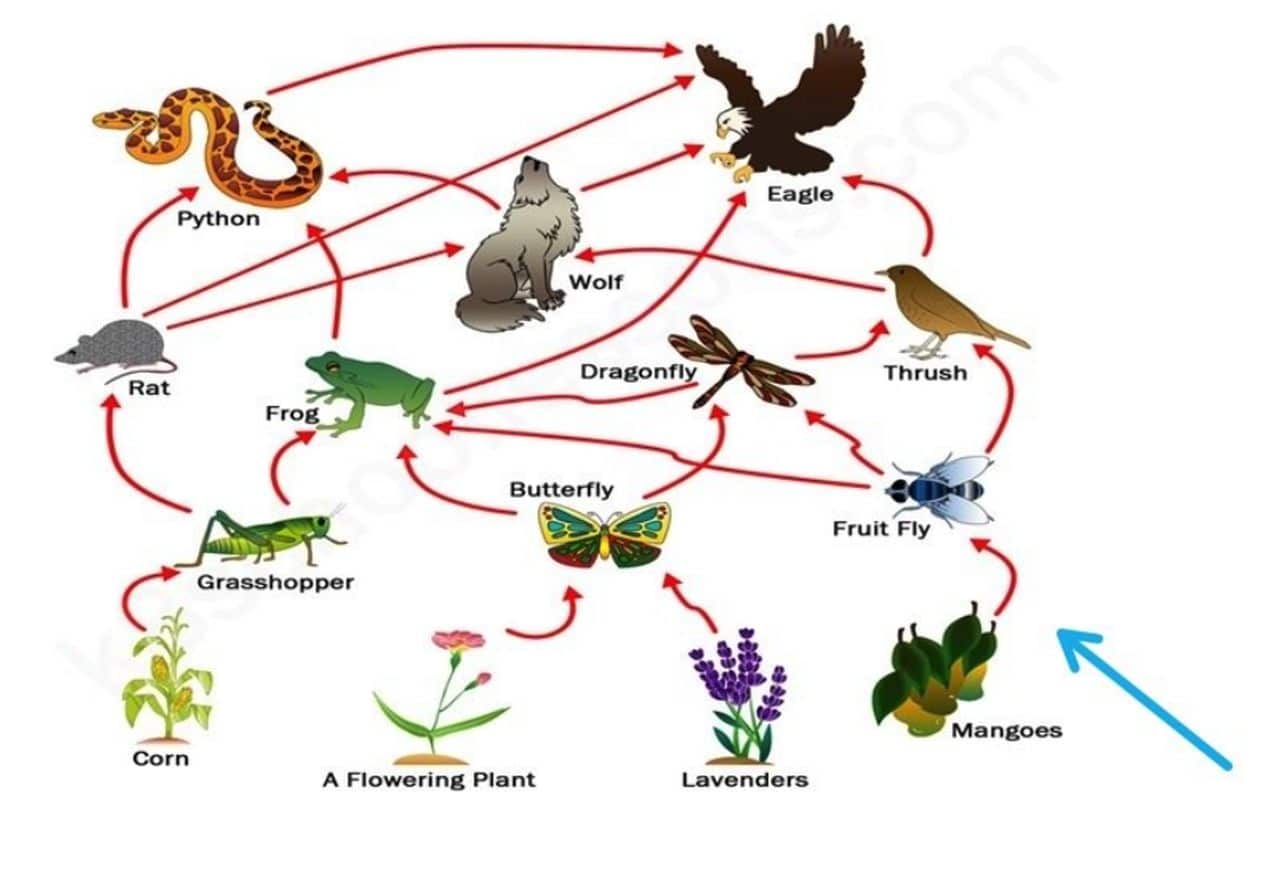 Energy Flow / Trophic Level:
It should be noted that plants, as producers obtain their energy from the sun. When the primary consumer feeds on plants, energy is transferred from the plants to the animals, when the secondary consumer feeds on the primary consumer, energy stored in plants is also transferred to it and so on as illustrated below:
Solar Energy: → Producer: → Consumers: → Decomposers: (e.g. bacteria)
Each stage in a food chain or web is called trophic level, meaning the level at which an organism feeds, it is also called feeding level. For example, in this food chain;
 Grass: → Grasshopper: → lizard: → Snake: → Hawk.
There are 5 trophic levels, that is; 
| | |
| --- | --- |
| Grasses: | Trophic level 1. |
| Grasshopper: | Trophic level 2. |
| Lizard: | Trophic level 3. |
| Snake: | Trophic level 4. |
| Hawks: | Trophic level 5. |