Jesus Presented in the Temple (Luke 2:21-27)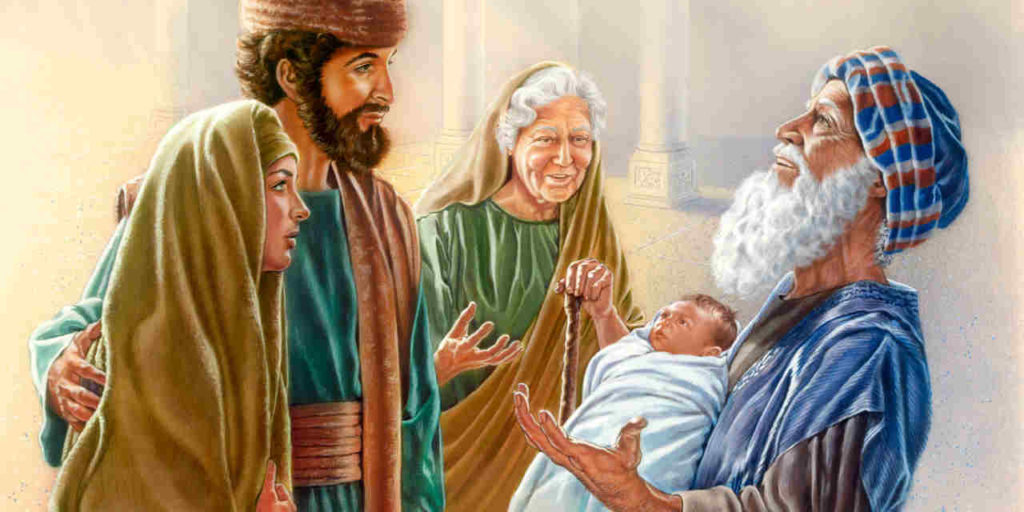 Jesus Presented in the Temple (Luke 2:21-27)
Eight days after the birth of Jesus, he was circumcised and given the name: Jesus, as prophesied by the angel Gabriel.
Forty days after Mary was through with her purification ceremony, according to Jewish custom, Jesus was presented in the temple.
This was in fulfilment of the law of Moses; The firstborn of every Jewish parent or animal belonged to God.
Also, the presentation was for the purpose of christening the child, that is baptizing, but Jesus was of no sin.
However, two prophets of God were in the temple at the time of Jesus' presentation, and they made prophecies (namely Simeon and Anna)