Grammar: Revision of Vowel Sounds
Topic Content:
Classification of Vowel Sounds
Classification of Vowel Sounds:
There are forty-four sound segments in English, comprising twenty vowels and twenty-four consonants. Vowel sounds form another major component in English. The production of vowel sounds begins from the lungs to the mouth without any obstacle, whereas in the production of consonants, some kind of interruption takes place.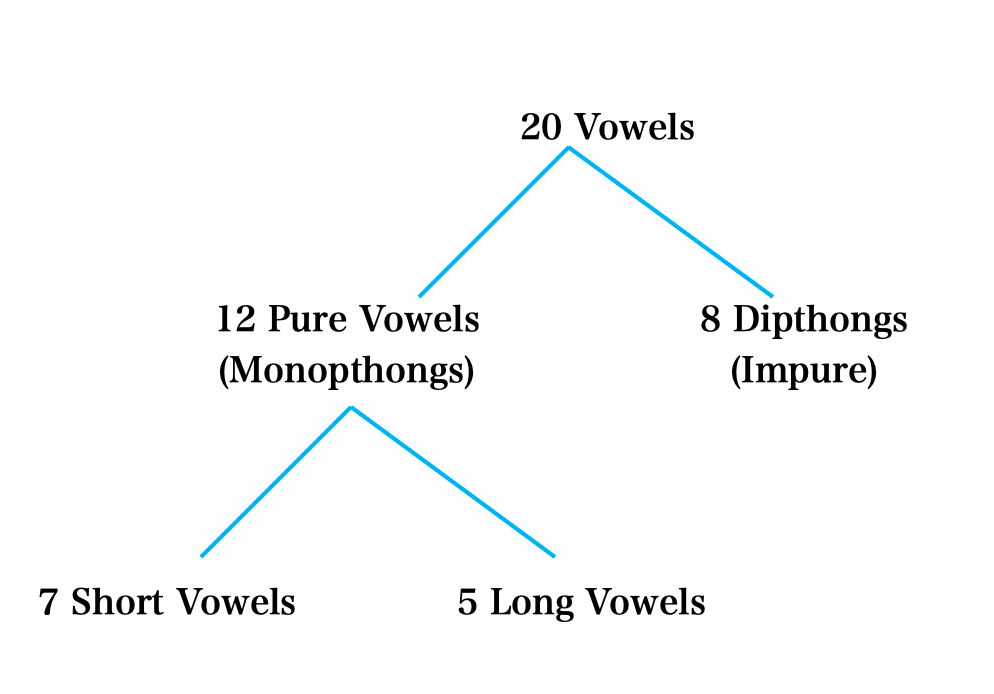 The above indicates that the English vowel sounds are divided into two categories:
1. The Pure Vowels or Monopthongs.
2. Diphthongs (Impure Vowels)
The pure vowels (Monopthongs) are subdivided into long vowel and short vowel sounds.
These pure vowels are listed below with examples where they occur.
1. /i:/
2. /ɪ/
3. /e/
bed, pen, friend, bury, bread.
4. /æ/
5. /ɑ:/
6. /ɔ/
7. /ɔ:/
four, court, sword, salt.
8. /ʊ/
9. /u:/
10. /Ʌ/
money, bus, done, tongue.
11. /ə:/
12. /ǝ/
again, doctor, colour, mother.
Reading Assignment: The Pure vowels
Reference: Oral English for Schools and Colleges page 3 – 5 by Ogoanah, N.F.