Beneficial and Harmful Effects of Flooding
Harmful Effects of Flooding:
1. Rapid runoff causes soil erosion. Runoff is the flow of water occurring on the ground surface, when excess rainwater, stormwater, meltwater, or other sources, can no longer sufficiently enter the soil.
2. Change in habitat, displacement of population settlement.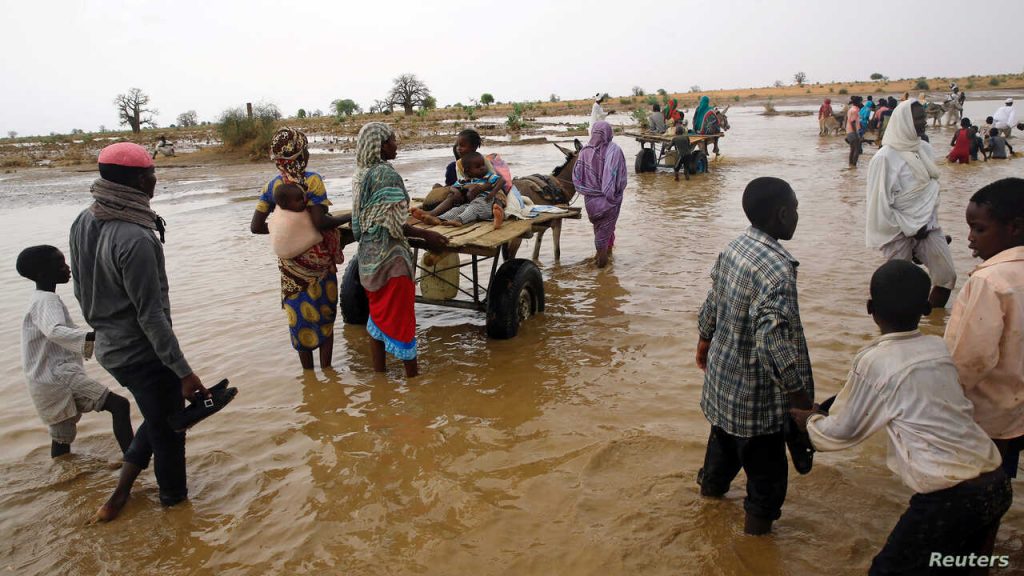 3. Causes pollution due to deposition of debris. 
4. Destruction of crops, farmlands, etc.
5. It creates health hazards through pollution. 
6. Roads, electric poles, airlines, etc may be destroyed by floods.
7. It can lead to the spread of water-borne diseases. 
Beneficial Effects of Flooding:
1. Improves Soil Fertility: Land may become fertile after being flooded due to the deposition of materials.
2. Useful for Growth of Crops: Swamps in flooded areas are useful for the growth of crops, such as rice and other grains.
3. Agricultural Irrigation: Water from floods can be used for irrigating farmland, and this is called Flood Irrigation.