Flooding can be caused by any of the following factors:
1. Poor Drainage System or Lack of Culverts: Poor Drainage Systems are not able to take the pressure of huge water, accumulated due to heavy rain,
2. Breakdown of Dams and Embankments: When the dams are poorly constructed or maintained, they can easily collapse and this results in flooding. 
3. Deforestation: When deforestation takes place, the top layer of soil can be dislodged, this is also known as soil erosion. When the top layer of soil is unstable, it is unable to retain any of the water that falls on it, resulting in increased surface run-off, which, in turn, increases the risk of flooding.
4. Inadequate Urban Planning: In areas where people tend to build structures to block drainage systems, there may be blockage of water channels, and free flow of water is hindered which may lead to flooding. Flooding is the most widespread environmental disaster in Nigeria, and flooding impacts are made worse by poor urban planning.
5. Refuse Dumping on Drainage or River channels: Block drainage systems hinder the free flow of water, which may lead to flooding.
6. Erection of Buildings on Water Channels: When water channels are blocked and there is heavy rainfall, the area can become flooded, because the water does not have an outlet to flow away.
7. Excessive/heavy Rainfall in Urban Areas: Flooding in urban areas, caused by intense and/or prolonged rainfall, which overwhelms the capacity of the drainage system, is one of the principal hazards in modern towns and cities.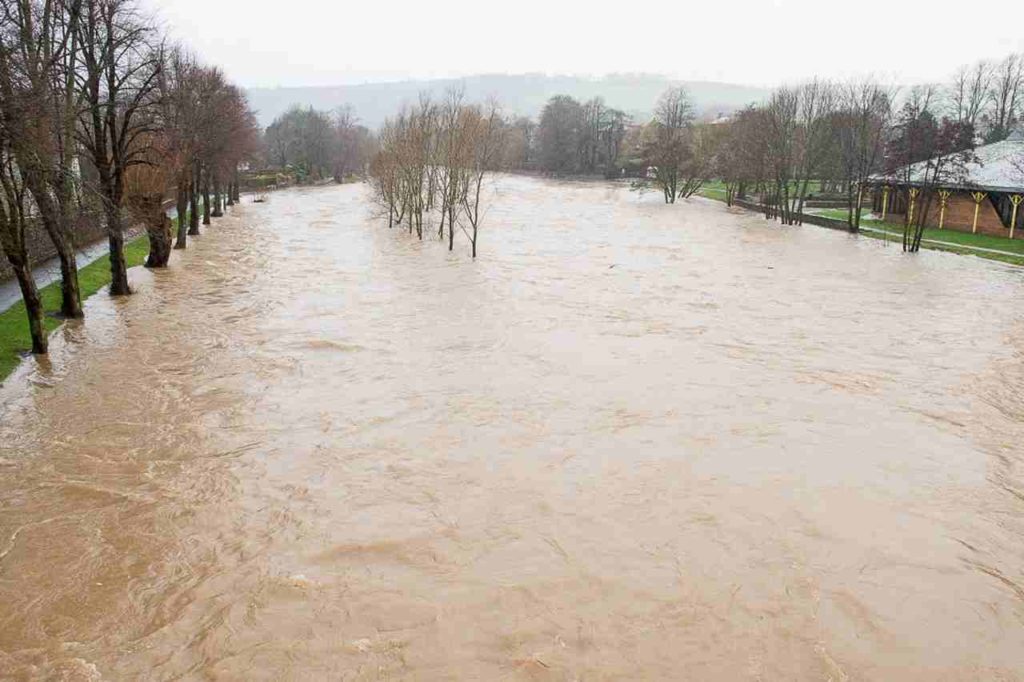 8. Bad Agricultural Practices: Bad agricultural practices such as overgrazing, burning of forests, and removal of cover crops can cause soil erosion which leads to flooding.