Types of Perspective Drawing
i. Parallel or One-Point Perspective Drawing: In this type of drawing, the projection lines converge at a particular point known as the vanishing point. e.g. Like the one shown below: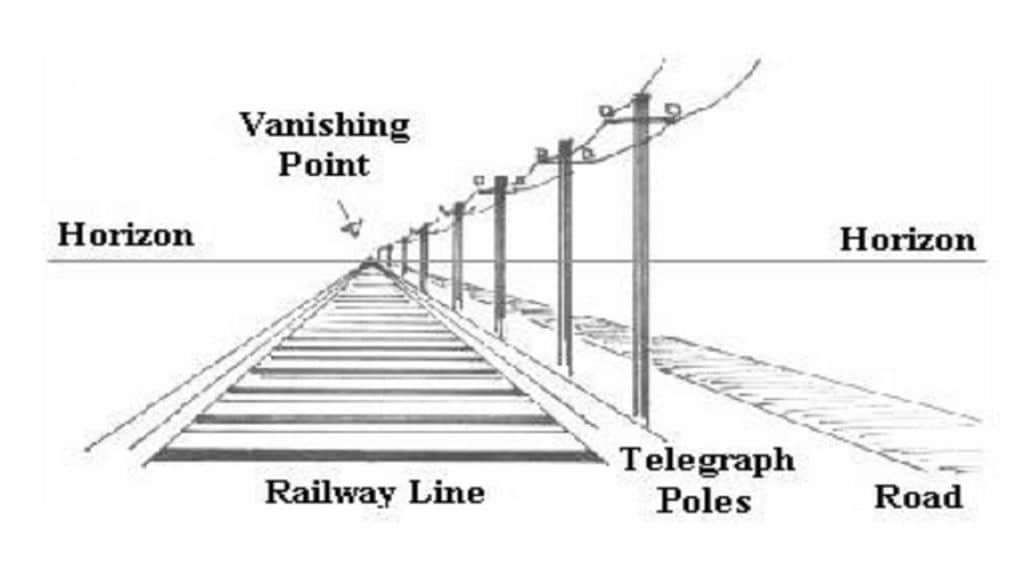 The vanishing is a point that is located directly in front of the viewer's eyes, on a 'horizon line' (also known as an 'eye-level line'). Objects appear as if they are inclined to vanish towards the vanishing point, as illustrated in the photo below:
ii. Angular or Two-Point Perspective Drawing: This type contains two vanishing points and the two appear to end at a point in two directions.
iii. Three-Point Perspective Drawing: Three-point perspective is often used for buildings seen from above (or below). In addition to the two vanishing points from before, one for each wall, there is now one for how the vertical lines of the walls recede. For an object seen from above, this third vanishing point is below the ground.