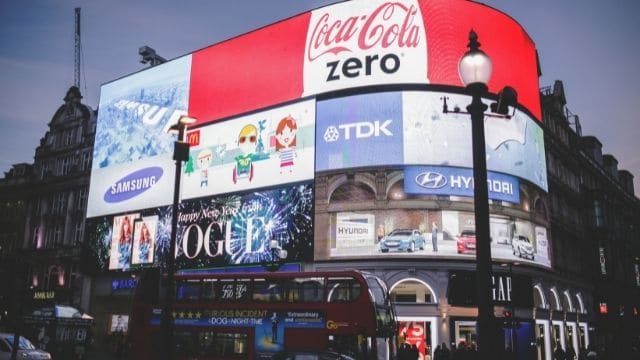 Advertising is a means whereby the existence of old and new products, is brought to the notice of the general public. 
It is a business of trying to persuade people to buy a product or service, by giving information about it to the public.
  Types of Advertising:
1. Informative Advertisement: This type of advertisement is undertaken to create a general awareness, of the organization's products.
2. Competitive advertisement: This type of advertisement is used by organizations producing similar products, to attract the attention of the general public to their products. It is used to draw the attention of customers of other products, to theirs.
3. Direct Advertising: This type of advertisement is directed specifically at the customers in need of the product.
4. Indirect Advertising: This type of advertisement is less aggressive, as it is used for products which are in high demand, and consumed generally by all.
5. Mass Advertising: This occurs if competing firms combine to advertise their products together, and come out with only one advert.  
Advantages/Functions of Advertising:
1. Through advertisement, existing and new products are made known to the public.
2. It leads to high customer patronage and increase in profit.
3. It helps the public to have firsthand knowledge of the usefulness of a product.
4. It is possible to know where to buy a product through advertisement.
5. Advertisements offer a variety of products to the public for a better choice.
6. Advertisement normally offers the public an opportunity to compare the prices of various products.
7. It informs the consumer about the quality of the product.
8. It helps establish connections and build strong, long-term relationships with consumers over time.
Disadvantages of Advertising:
1. Advertising is sometimes very expensive and wasteful.
2. Advertisement is capable of increasing the unit price of the product, as advert cost is added to the cost of production.
3. Sometimes, a successful advertisement may lead to a monopoly, as small firms may not be able to compete with the bigger ones.
4. Through well-planned advertisements, consumers are sometimes confused as to which product to buy.