Peter's Healing Miracles (Acts 9:32-42)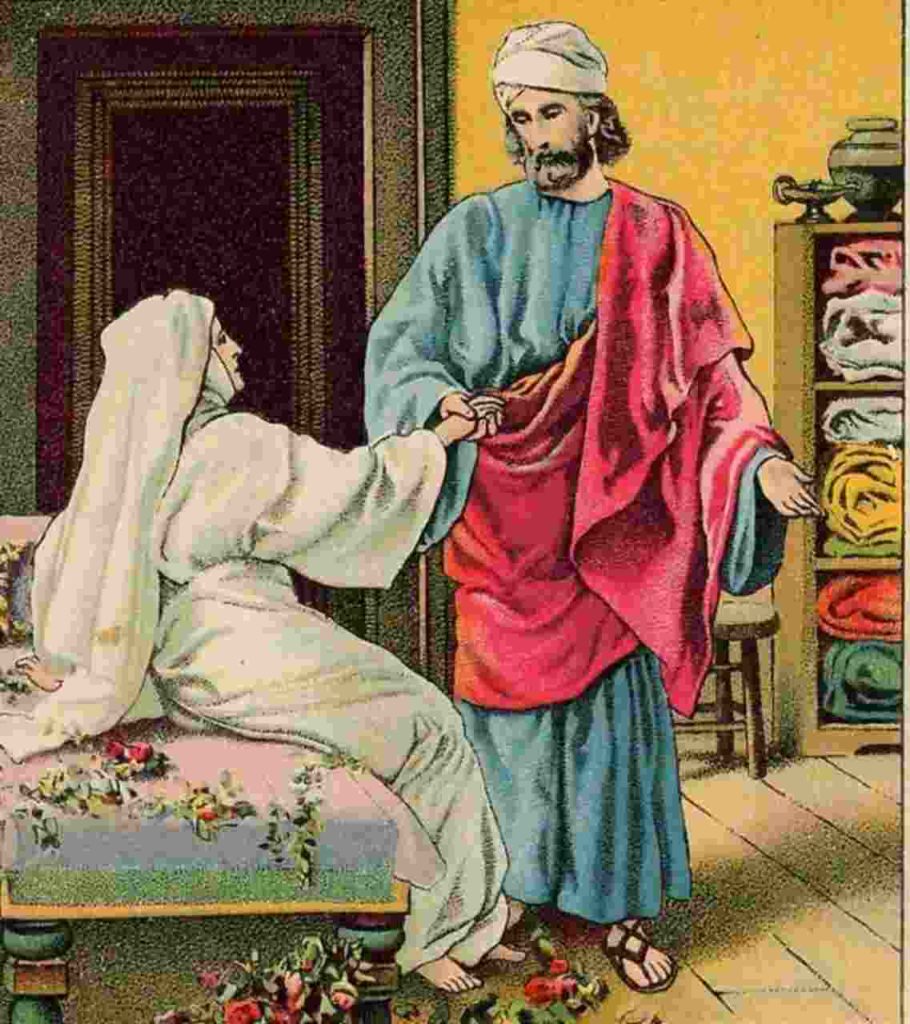 Peter's Healing Miracles, Raising of Dorcas from the Dead (Acts 9:32-42)
During Peter's missionary tour, one of the places he visited was Lydda and Joppa.
At Lydda, Peter met a Christian named Aeneas, who was paralyzed for eight years, and also bed ridden.
Peter had compassion on him and said "Aeneas, Jesus Christ heals you, rise and make your bed.
Immediately, Aeneas rose from his sickbed and was made whole.
The news of his healing spread to the town of Lydda, and many who heard believed, and were converted to Christianity.
At Joppa, a devout, notable, and selfless Christian, named Tabitha or Dorcas, was sick and died.
Dorcas was a strong supporter of the Gospel. She was a disciple and was always doing good, and helping the poor. 
Lydda was near Joppa; so when the disciples heard that Peter was in Lydda, they sent two men to him and urged him, "Please come at once!" 
On Peter's arrival at Joppa, he was taken into the room where Dorcas was laid.
Peter knelt down and prayed.
He turned to the body of Dorcas and said "Tabitha, get up".
Immediately Dorcas opened her eyes, sat up, and Peter lifted her up.
Peter presented Dorcas alive to the other Christians.
This miracle of raising Dorcas from the dead, got many converted to Christianity.