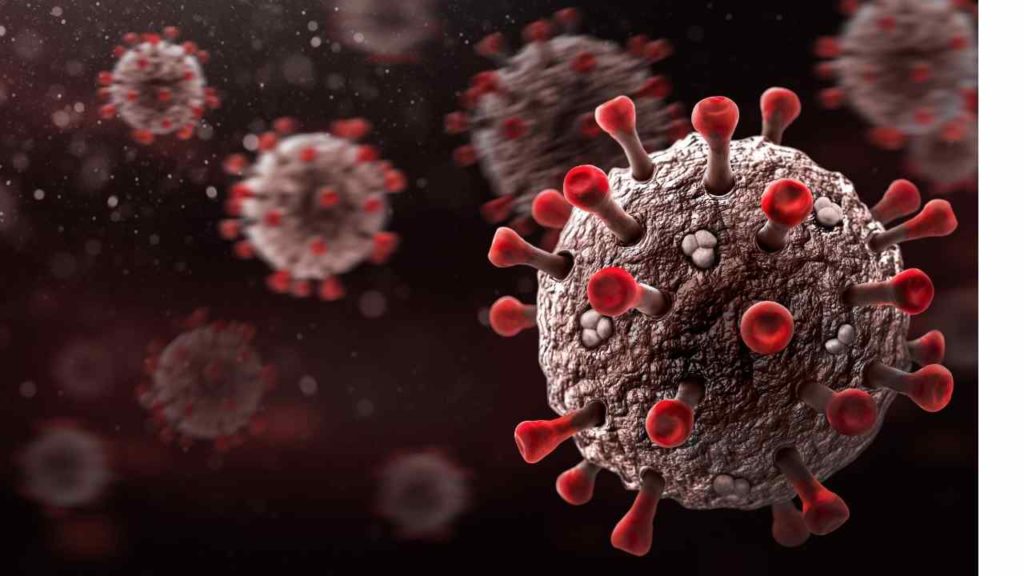 A virus is a microscopic (extremely small) organism which cannot be seen by an ordinary microscope but only through an electronic microscope. It does not have a cell structure, it is just made up of a coiled strand of nucleic acid i.e. Ribonucleic acid (RNA) or deoxyribonucleic acid (DNA) enclosed within a protein coat.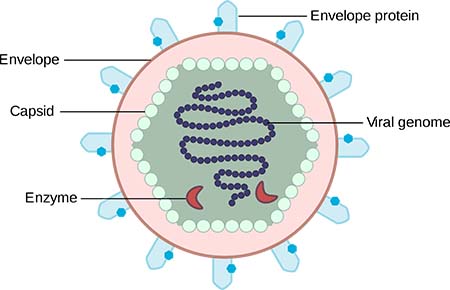 A virus is seen as both a living and non-living thing. When outside a living cell, it exists as a crystal and becomes non-living but inside the cells of other living organisms, it replicates (produces) and becomes a living organism.
Characteristics of Virus:
i. A virus is microscopic in nature.
ii. It is made up of RNA or DNA.
iii. It cannot reproduce by binary fission.
iv. It does not have structures used in the synthesis of protein.
v. It doesn't respire, feed, excrete, etc.
vi. Viruses are responsible for causing many diseases in living organisms, including AIDS, Coronavirus, Influenza, Measles, Ebola, Common Cold, Small Pox, Genital Herpes, Chicken Pox, etc.
Are Viruses Alive?
No, viruses are not alive · Yes, viruses are alive.
Virus As A Living (Animate )Thing:
Virus is often regarded as a living or animate thing because of the following reasons;
i. They reproduce at a fantastic rate, but only in living host cells.
ii. It possesses characteristics which can be transmitted from one generation to the next. i.e. They can mutate.
Virus as a Non-living (Inanimate) Thing:
A virus is often regarded as a non-living (inanimate) thing because of the following reasons;
i. When a virus is extracted from a living cell and placed in a non-living medium, it assumes a crystalline form and thus becomes non-living.
ii. Viruses cannot respire, excrete or respond to stimuli.
iii. They are acellular, that is, they contain no cytoplasm or cellular organelles.
iv. The vast majority of viruses possess either DNA or RNA but not both.