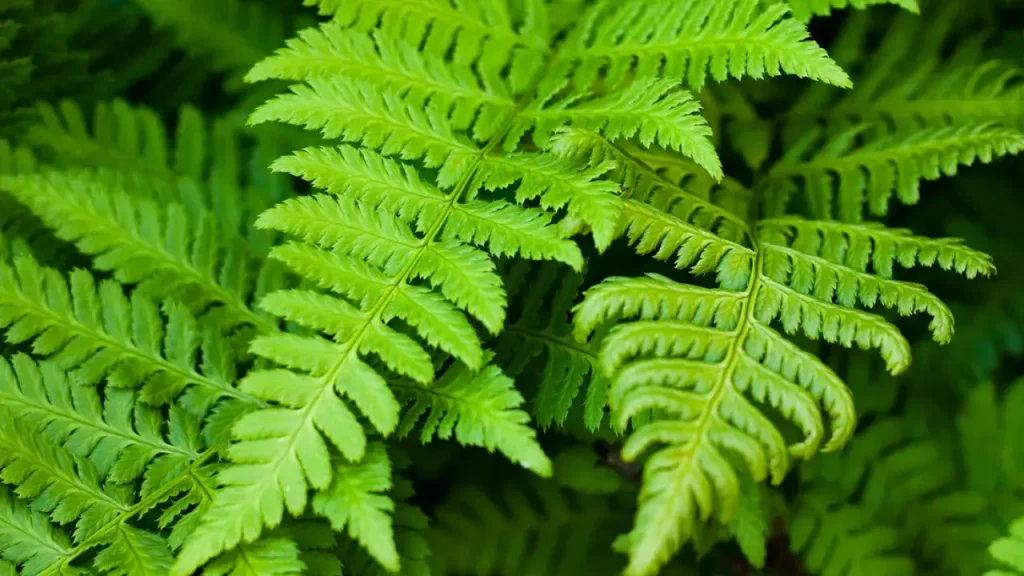 The plant kingdom or kingdom Plantae includes green, blue and red algae, mosses, liverworts, ferns and seed plants, with or without flowers.
Characteristics of Kingdom Plantae:
The plant kingdom has the following characteristics;
1. Kingdom Plantae includes all the plants. They are all multicellular, non-motile, and eukaryotes.
2. They contain chlorophyll so they can manufacture their own food, therefore they are called autotrophs.
3. Plants store carbohydrates as starch.
4. Plant cell walls are made up of cellulose.
5. Some plants have vascular tissue (tracheophytes) and some others like bryophytes lack vascular tissues.
6. They reproduce sexually by alternating between the gametophyte and saprophyte generation.
7. They reproduce asexually by vegetative propagation.
8. Plants contain photosynthetic pigments called chlorophyll present in the plastids.
9. Examples are bryophytes (mosses & liverworts), ferns, pines, and flowering plants.
Classification of Kingdom Plantae:
Kingdom Plantae is further classified into subgroups based on the following criteria:
i. Plant body: Presence or absence of a well-differentiated plant body. e.g. Roots, Stem and Leaves.
ii. Vascular system: Presence or absence of a vascular system for the transportation of water and other substances. e.g. Phloem and Xylem.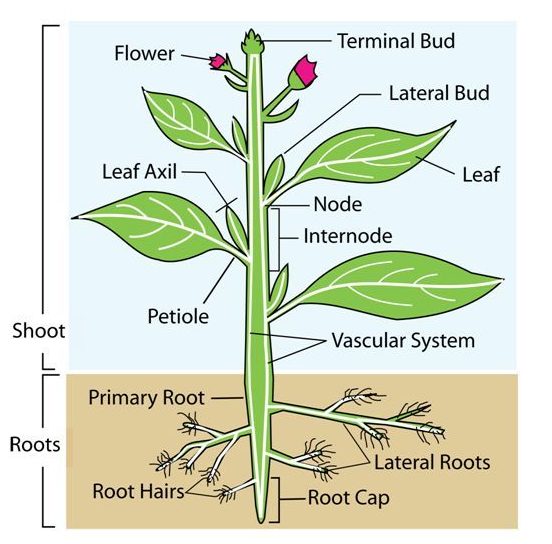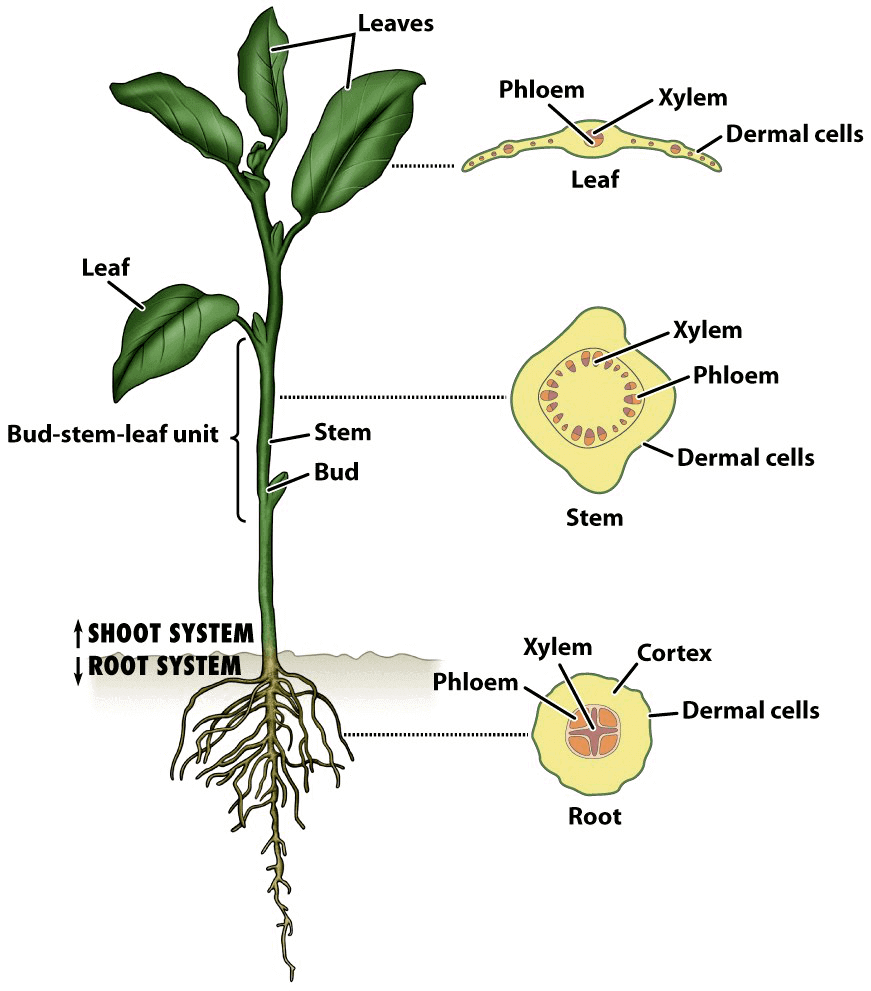 A complicated network of conducting tissues (vascular tissues) that interconnects all organs in a plant and transports nutrients, water and organic compounds through the body of the plant is called the plant vascular system.
iii. Seed formation: Presence or absence of flowers and seeds and if the seeds are naked or enclosed in a fruit.
Based on the criteria above, Kingdom Plantae can be classified into the following sub-divisions;