Immiscible liquids can be separated by decantation using a separating funnel. For example, water and kerosene. The use of a separating funnel is based on the difference in the polarities of the liquids. Water is a polar solvent, while most organic solvents are non-polar, hence, immiscible with water.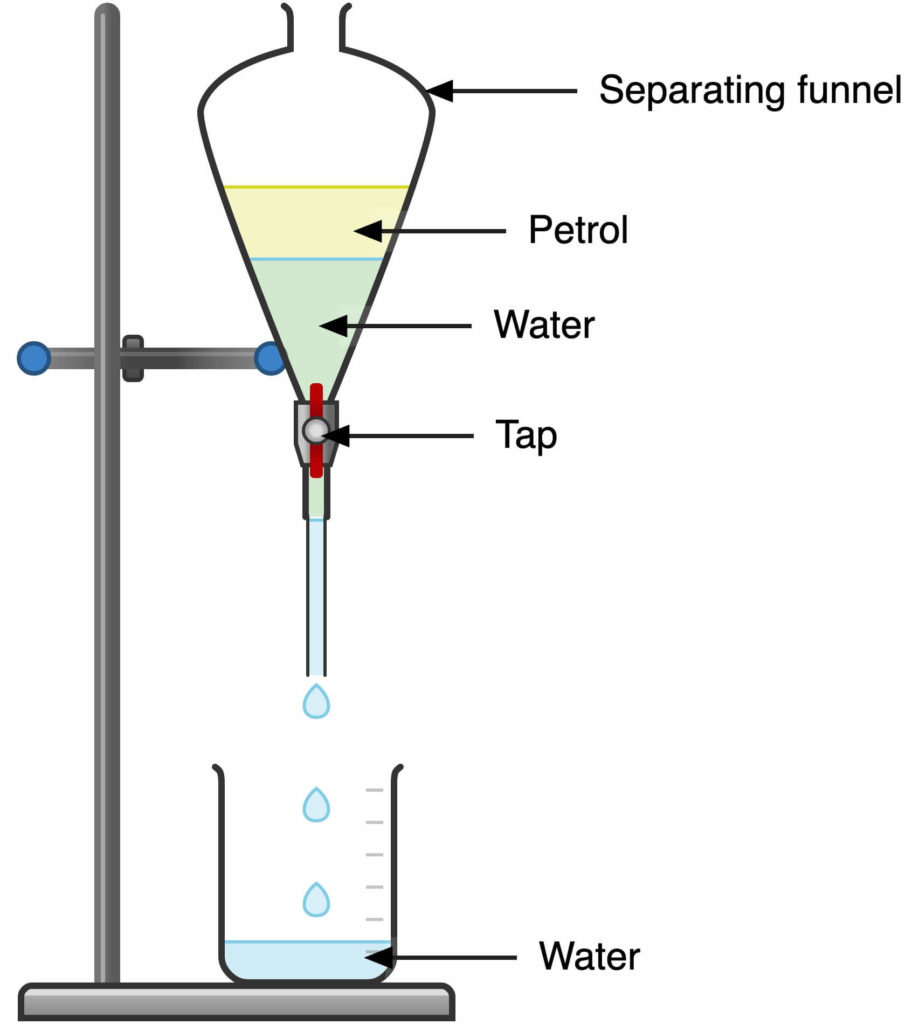 Procedure:
Put the two immiscible liquids in the separating funnel as shown in the diagram above.
Allow the two mixtures to be separated into two layers.
On opening the tap, the liquid which is denser (water) will run off from the funnel to the beaker while the less dense liquid (petrol) remains in the funnel. Examples of non-polar organic solvents that are immiscible with water are vegetable oil, paraffin, benzene, petrol, turpentine, tetrachloromethane, etc.