Sublimation is a phenomenon in which solid substances, when heated, change directly to a gas, or a gas when cooled changes directly to solid without passing through the intermediate liquid state. Such solids are said to sublime.
Substances that sublimate are ammonium chloride, iodine, camphor, naphthalene, etc.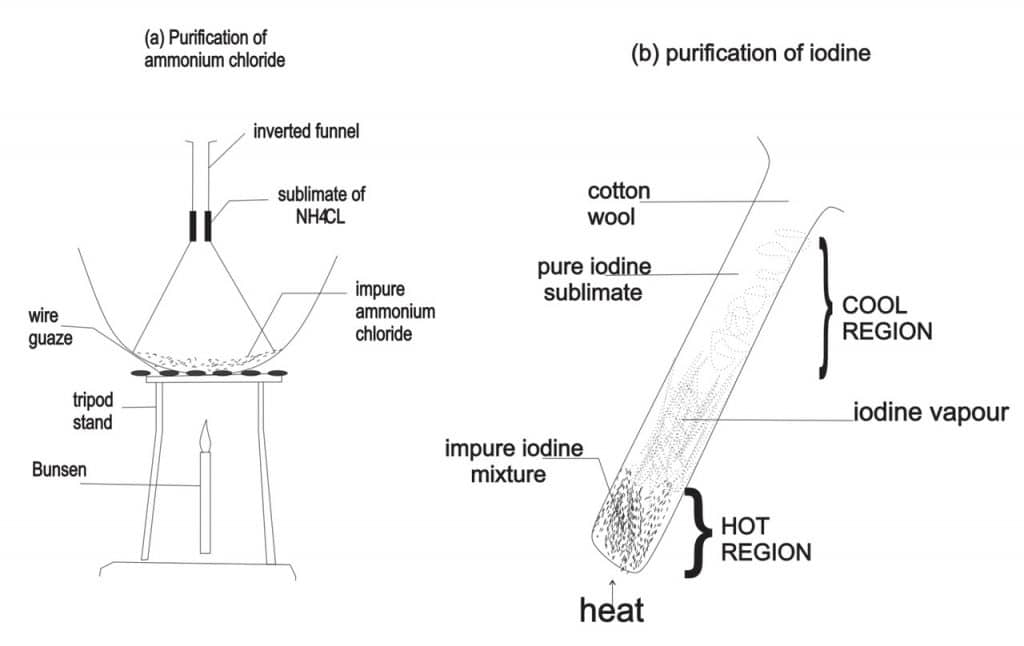 Procedure:
Place the mixture in an evaporating dish, and cover it with an inverted funnel which has been blocked with cotton wool.
On heating, the ammonium chloride decomposes to give dense white fumes, which solidifies to give a white crystal, called sublimate, inside the inverted funnel, leaving sodium chloride in the dish as residue.
Iodine, camphor, and naphthalene are purified by sublimation.