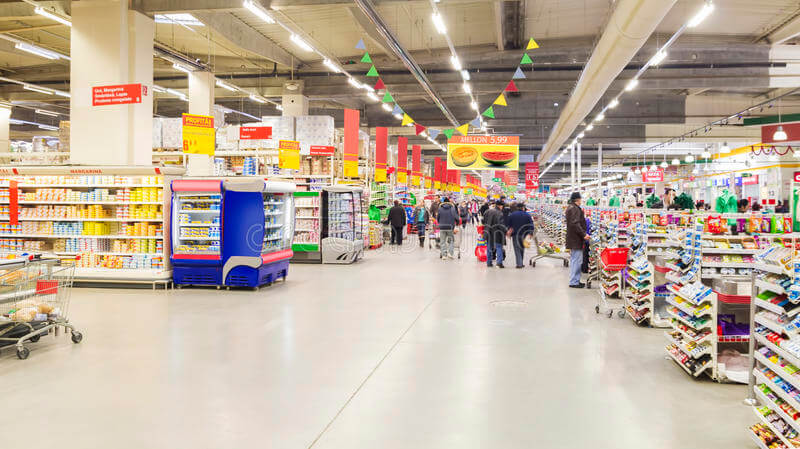 Hypermarkets are large supermarkets usually with a minimum of 25 checkout points with at least 50,000 square feet of selling space all on a single level. It offers a very wide range of products with self-service and a free car parking lot.
They are general merchandise warehouse retailers selling food items, drinks, clothing, and furniture. Goods are displayed in wire baskets, metal racks, and wooden bins. Hypermarkets are usually situated outside the town and are common in America and some European countries.
Features of Hypermarkets:
1. Located on the outskirts of towns.
2. Bulk purchases.
3. Low prices of goods.
4. Use of self-services.
5. Requires large space.
6. Minimum of 25 checkout points.
7. High level of operation.
Advantages of Hypermarkets:
1. They use self-services which ensures the smooth operation of hypermarkets.
2. They offer a wide variety of goods at low prices.
3. Hypermarkets provide facilities to make shopping more convenient.
Disadvantages of Hypermarkets:
1. The cost of operation is high.
2. It requires a huge amount of capital to set up.
3. Hypermarkets may experience slow sales because of their far distances from consumers.
4. Less personal attention.