Vending Machines, Kiosks & Small Shops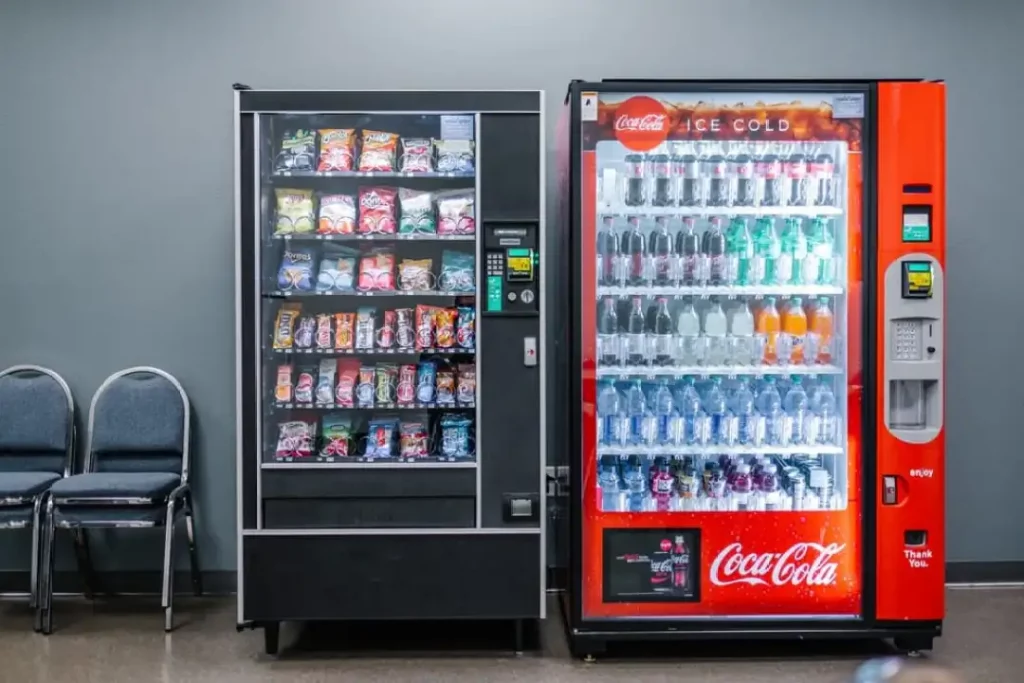 Vending Machines:
These machines sell goods like tea, hot and cold soft drinks, coffee, cigarettes, sweets, chocolates, stamps etc to consumers. A customer has to slot in the correct amount of money and then press a button indicating the product he or she wants the machine to release. The machine always indicates when they have run out of a particular item.
Kiosks:
This is a small store located in front of residential or commercial or industrial areas where petty goods like bread, sweets and biscuits are sold. They display these items inside the kiosk or containers erected by the side of the road or footpath. Very little capital is required to operate this business.
Small Stores:
Small stores are located in front of residential houses of the retailers. They sell in much smaller quantities and handle mostly small units of convenience goods. They are mainly sole proprietors. It requires small capital to set up small stores.
Evaluation Questions:
1. List and explain five types of small-scale retail trade
2. State two advantages and three disadvantages of hawking
3. Differentiate between a mobile shop and a roadside trader