Continuous Writing: Letter Writing – Informal Letters
The informal letter is the letter you write to your parents, family members, friends, schoolmates, and classmates. Let us consider the main features of the informal letter.
a)    The Heading:
This comprises the writer's address and date. There are two types of heading, namely, the block heading and the slant (slanted) style.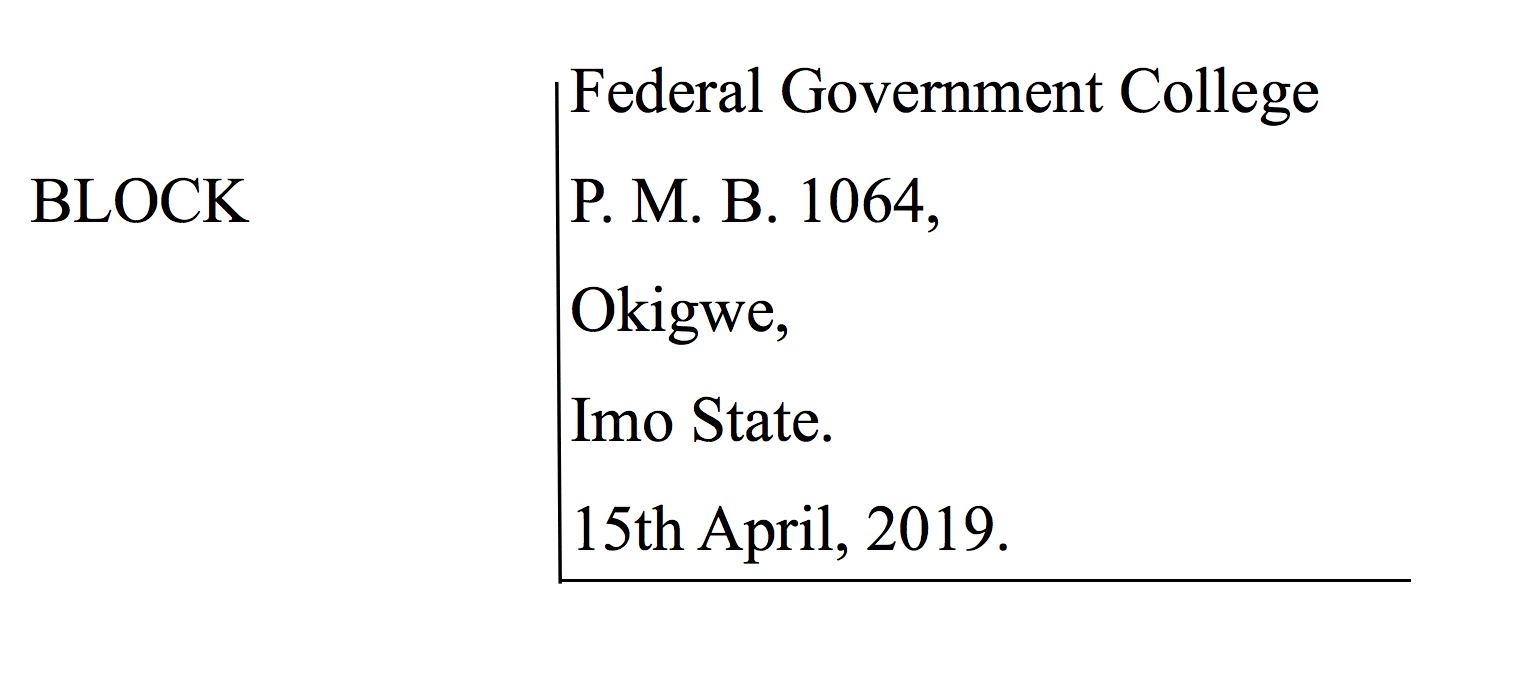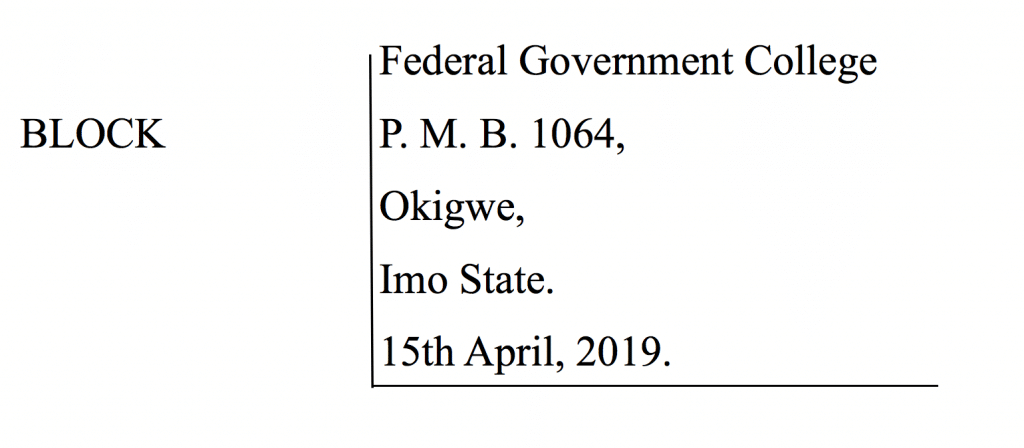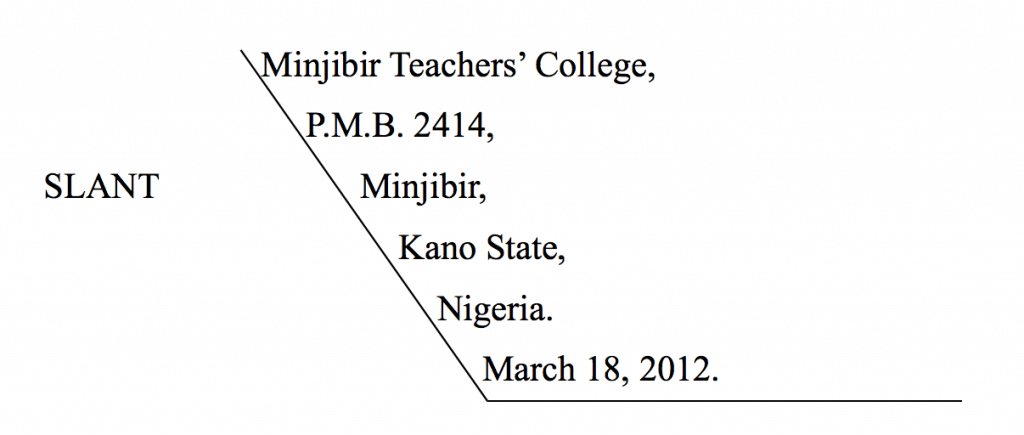 Note carefully the punctuations of the above headings. You are free to omit the end punctuation marks as in the example below:
What to avoid
i. Writing your name as part of the heading
ii. Writing the entire heading in capital letters
iii. Unacceptable forms of writing the date:
Wrong – 12/12/92 ❌
Right – 12th December, 1992 ✅
Right – December 12, 1992 ✅
Wrong – July 20th, 1960 ❌
Right – July 20, 1960 ✅
b)    The Salutation:
The accepted salutation is: Dear + first name or nickname of the person you are writing to. Dear Father, Dad, Daddy, Papa, Mama, Dear John; Dear Brother; Dear Brother John; Dear Uncle; Dear uncle Akpan; Dear Susan; Dear Suzzie;
Do not use 'Dear Friend'.
c)    The Body:
It is here that you answer the question set. Select relevant ideas, arrange them properly, and present them in an orderly manner. The most important single feature of your letter is the language you use. This is so because it is language that conveys the meaning and tone of your letter. It is important that you use the right words and sentences that will indicate the proper attitude to the person to whom you are writing.
d)    Complimentary Close:
Use 'Yours sincerely', or 'Yours affectionately', If you are writing to your parents, use 'Your son/daughter' or 'your beloved son/daughter'.
e)     First Name or Nickname of Writer:
Use your First Name or Nickname to end an informal letter. Never include your surname or family name.
Individual Activity:
You have been asked by your teacher to write to your friend in another school telling him /her of some important events that have taken place in your school this term. Write out the heading of your letter, using your school address.
References:
1. Oral English Without Tears by I. Udoka
2. New Oxford Secondary  English Course for SSI by Ayo Banjo et al
3. Intensive English for SSI by Benson Oluikpe et al
4. School Certificate English Language by I. Udoka