For a regular object, the volume can easily be calculated by measuring length (L), breadth (or width) (b), and height (h).
Volume = Length x Breadth x Height = l x b x h
---
For irregular objects, the volume can be calculated by suspending the object with a thread inside a measuring cylinder half-filled with water. The initial volume of the water V1 is noted before suspending the object and the new water level V2 is also noted after suspending the object. The difference in water level (V2 – V1 ) represents the volume of the object.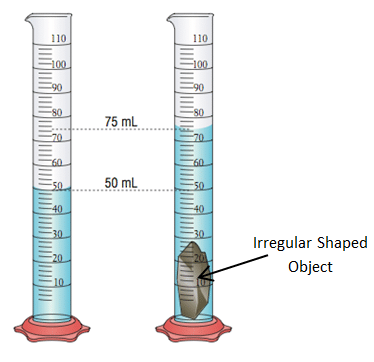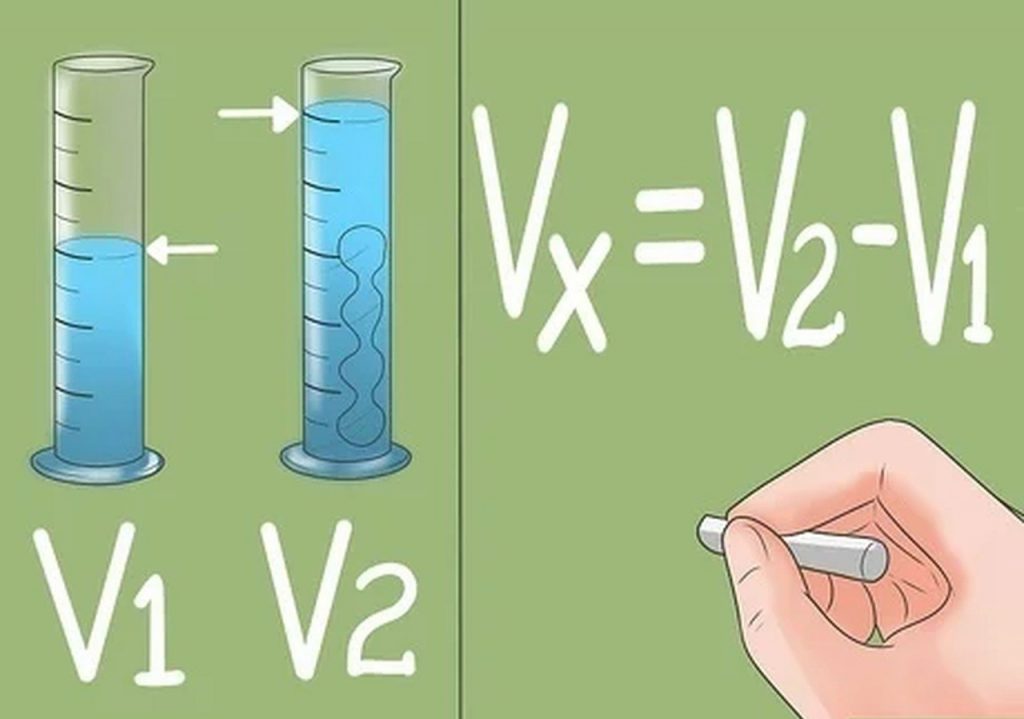 ---
For a sphere, the diameter can be measured using a micrometer screw gauge and the volume determined using the formulae
V = \( \frac {4}{3} \pi r^3\) 
r = \( \frac {d}{2}\) , d = diameter of the object
---
For a cone, V = \( \frac {1}{3}\scriptsize \pi r^2 h\)
---
For a cylinder, V = \( \scriptsize \pi r^2 h\)