Speed of Object Falling Through Viscous Fluid:
When an object, such as a stone, falls through a liquid, three forces act on it.
1. U – Upthrust of the liquid on the stone acting upwards.
2. W – Weight of the stone acting downward.
3. V – Viscous force acting upwards and opposing its motion, therefore, the equation.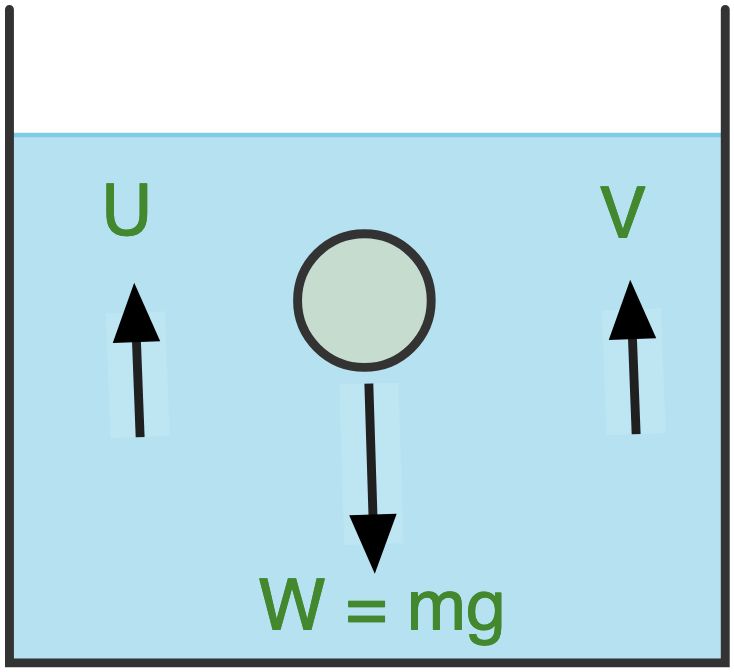 W – V – U = ma
a = acceleration of the stone through the liquid
m = mass of the stone
As the stone falls faster through the liquids, the vicious opposing force (weight) of the stone, hence a = 0, because v = constant. Therefore,
W – V – U = ma = 0
or
V = W – U
This constant velocity is called terminal velocity. Terminal velocity is achieved when any object moves through a liquid. The resistance force by the fluid equals the force causing the object's motion through the fluid.
Objects released from an aeroplane attain terminal velocity before reaching the ground.