Energy used in Generating Electricity – Heat Energy
Production of Electricity from Heat Energy (Thermoelectric Effect):
This is achieved when two ends of dissimilar wires (of different metals) are joined end to end (e.g. Aluminum and copper, or copper and iron). One end is placed in hot water and the other junction in cold water thereby setting up different potential (known as the Seebeck effect). Electricity is produced when there is a difference in temperature between the hot junction and cold junction.
This device is known as a thermocouple and it produces electricity by the thermoelectric effect.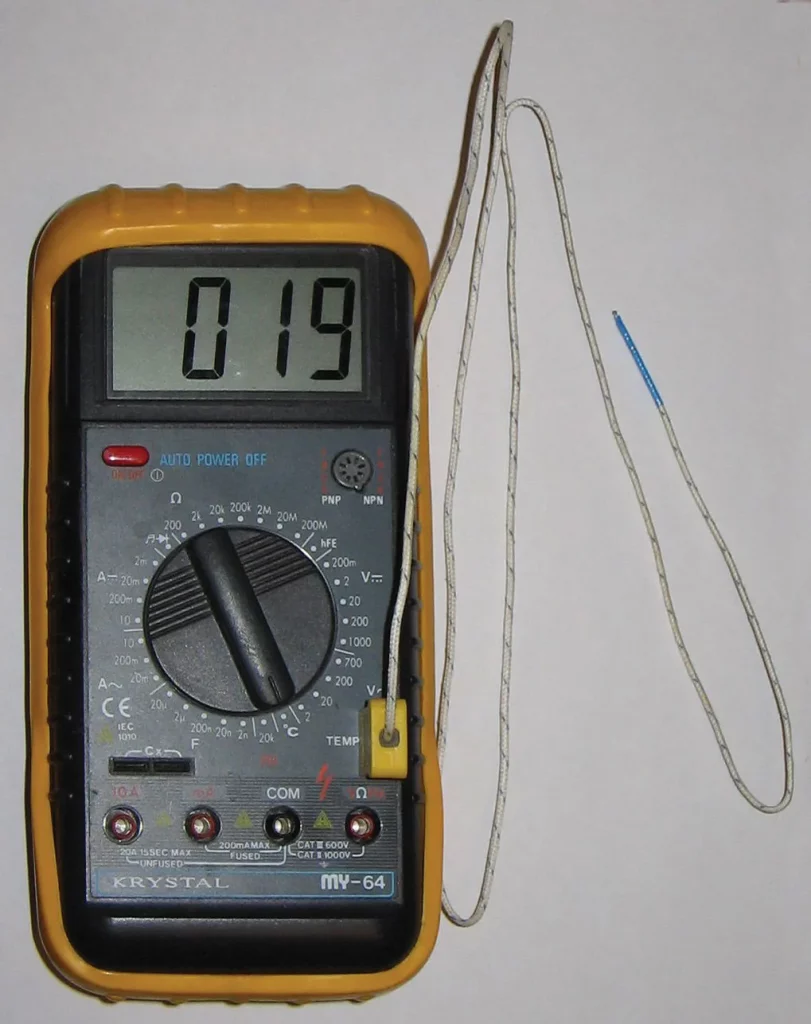 The current is detected and measured by a galvanometer which is connected to the free ends of the two different wires.
The greater the difference in temperature between the two junctions, the greater the electric current.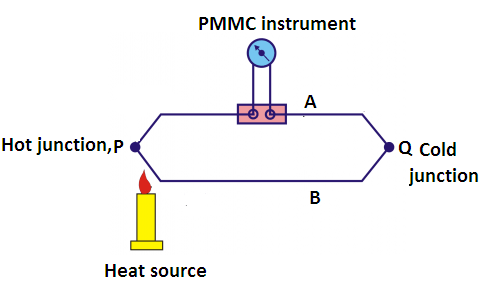 Note: A Permanent Magnet Moving Coil (PMMC) meter – also known as a D'Arsonval meter or galvanometer – is an instrument that allows you to measure the current through a coil.