Variations in Different Types of Business
If there are two trading firms with the same annual turnover and gross profit, the percentages of their net profit to turnover will vary depending on the trading expenses incurred by each of them.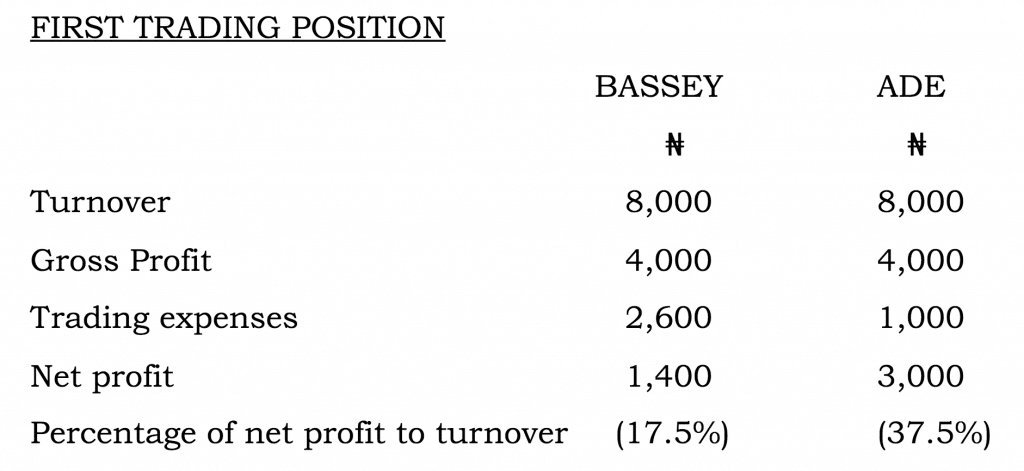 Therefore, higher trading expenses are an indication of inefficiency which a trading company should guard against. Even when turnover is high, profits can be rendered ineffective as a result of high trading expenses.
A company should compare the yearly trends of its own business and similar businesses other than its own. This is because the trading expenses determine to a great extent the net profit of the business and hence its viability and progress.
Evaluation Questions
Explain turnover
State the importance of turnover to a business organization.
State and discuss some of The factors that can enhance the turnover.
a. What is the rate of turnover?
b. state the formula for the rate of turnover.