Topic Content:
Definition of Couple
Applications of Torque
A couple is a system of two equal and parallel but opposite forces not acting in a straight line. This system of forces in parallel can cause a body to rotate and not move in a straight line (linearly).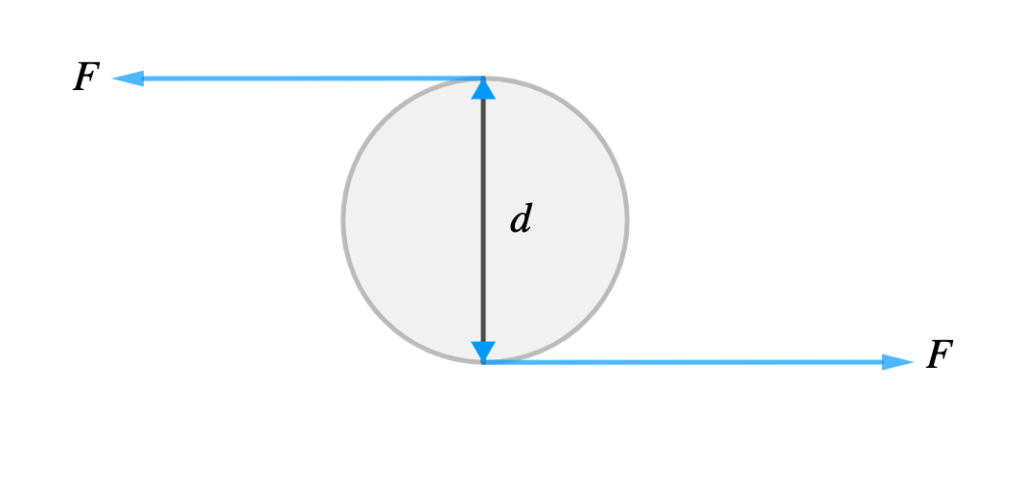 The moment of a couple is the product of one of the forces and the perpendicular distance between the lines of action of the two forces.
From Fig. 1 above;
Moment of a couple = Force × perpendicular distance
Moment = F × d
Moment = F × 2r
where r is the radius of the wheel and d is its diameter.
You are viewing an excerpt of this topic. Subscribe now to get full access!
Click on the button "Subscribe Now" below for Full Access