Octane rating or octane number is the measure of the value of the performance of fuel for combustion engine. The rating depends on the percentage composition of branch chain to straight chain hydrocarbons in the fuel. Branch chain hydrocarbons perform better as fuel in engines and have high octane rating.
High-grade petrol has an octane rating closer to 100 while low-grade petrol has an octane number around 0. Low-grade petrol causes knocking of the motor engines. This reduces the efficiency of the engine as well as shortens its life span.
Low grade petrol: octane rating = 0
High grade petrol: octane rating = 100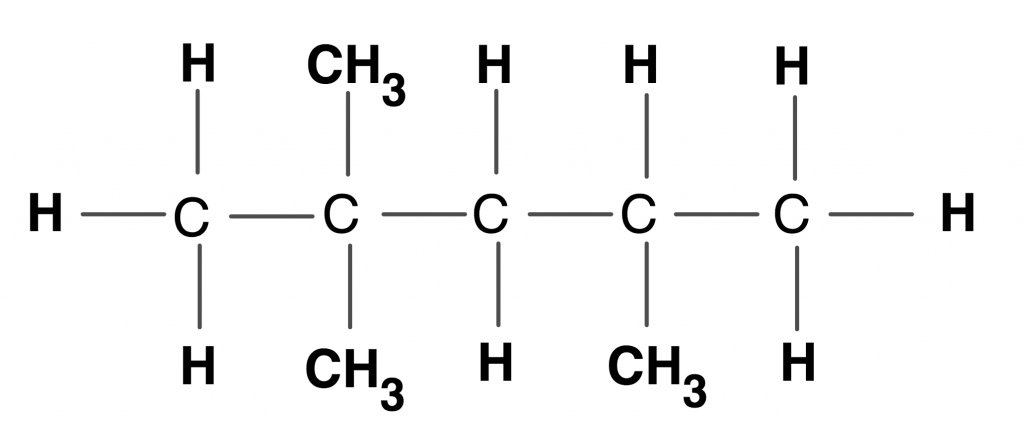 Use of Additives to Improve Octane Rating
The octane number of fuel can be improved by the addition of additives. For example, tetraethyl lead (IV), Pb(C2H5)4, was once used as an additive to increase the octane rating of low-grade petrol. However, because of the dangers it possess to the environment, it is no longer used for that purpose. Aromatic alcohols, ethanol, and methanol are among substances used as additives that increase the octane number of petrol. These additives cause very little pollution when they are burnt and they are cleaner fuels.
Evaluation Questions
1(a). Define octane rating? Why is it important?
(b). Give reason why ethanol and methanol are used at additives in petrol.
2(a). Write the molecular formula of the compound to which 2, 2, 4 – trimethylpentane is an isomer.