General Properties of the Alkali Metals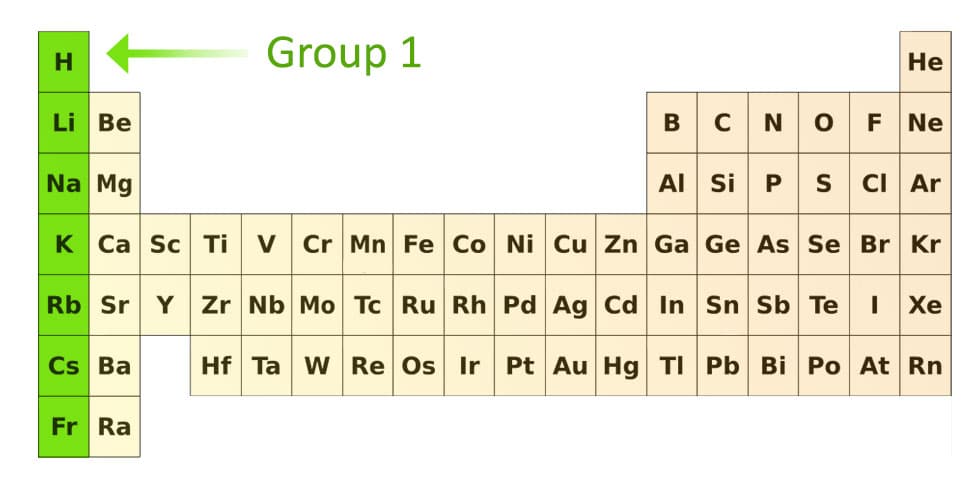 The group 1 elements are called alkali metals. Except for hydrogen, all the group 1 elements are metals.
They are Lithium (Li), Sodium (Na), Potassium (K), Rubidium (Rb), Cesium (Cs), and Francium (Fr).
They ionize by the loss of one electron to form a univalent positive ion. They are very good reducing agents. Alkali metals are soft and light with low melting points. The first ionization energy decreases down the group of the elements.