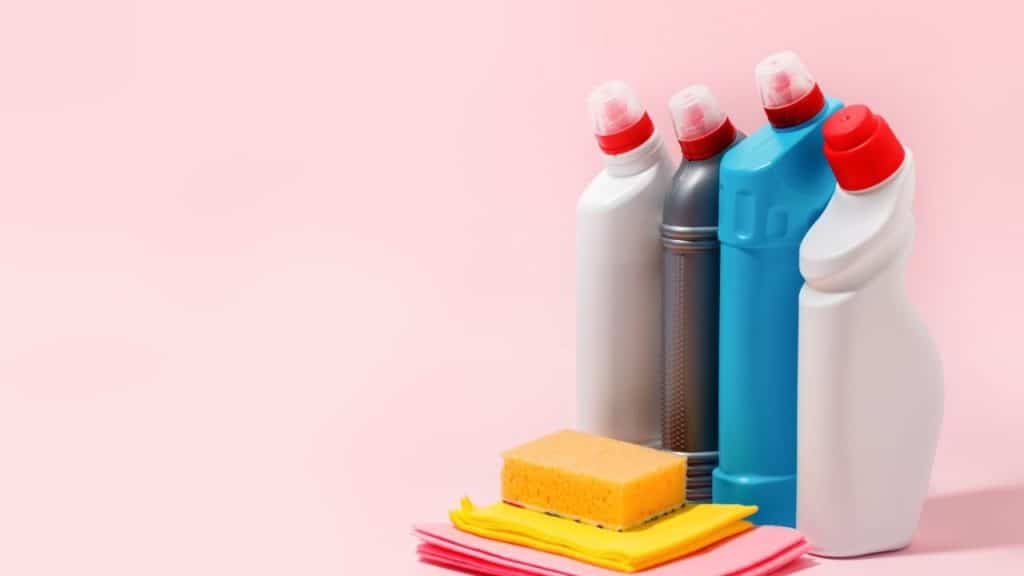 What are Cleaning Agents?
Cleaning agents are substances that are used to remove dirt, stains, and tarnishes from household surfaces and articles.
Examples include detergents, bleaches scouring powder (e.g, vim), etc.
These cleaning agents can be in liquid form, for example, water, some in powdered form, for example, detergents and vim, while some are in a form of a paste, such as polish.
Let's discuss some of these cleaning agents;
1. Water: Water is very important in house cleaning. It is used for cleaning the toilet, floor, bathrooms, kitchen floor, and washing plates. It is also used for washing hands and legs after cleaning.
2. Detergents and Soap: These are in form of flakes, for example, Omo, Ariel, Surf, or Solid form, for example, bar soap, and toilet soap, or in liquid form. They are used for cleaning walls, the kitchen, bathroom, and toilet.
3. Scouring Powder: Used for removing dirt on hard surfaces, for example, wash hand basins, toilets, and kitchen sinks.
4. Disinfectants: Used to prevent germs and for removing odour in the houses, for example, Dettol, Izal and Harpic, etc. 
Purposes of Cleaning Agents:
Health.
Beauty.
Absence of offensive odour.
Avoidance of shame.
To avoid the spreading of dirts and contaminants to oneself and others.
To kill bacteria.
Evaluation Questions:
1. Define health.
2. List 6 (six) ways of maintaining good health.
3. State 5 ways of achieving personal cleanliness.
4. List four effects of exercise on health.
5. State 3 (three) consequences of poor hygiene.
6. Enumerate 5 advantages of personal hygiene.