Types of Production – Industry
Industry:
This refers to a group of enterprises which produce specific types of goods. They could be private or public.
Industry is divided into three as illustrated below:

1. Extractive industry:
This is the process of obtaining raw materials in their natural form, from the land, sea, and soil, for example, gasses, crude oil, iron ore, coal. Examples of individuals who are involved in the extractive industries are farmers, fishermen, hunters, miners, quarrymen, foresters, etc. It is also known as primary production.
2. Manufacturing Industry:
It involves the transformation or conversion, of raw materials or natural resources into finished products. It is also referred to as secondary production.
The raw materials used in the manufacturing industry, are from extractive industries. Some of the converted natural resources are:
| | | |
| --- | --- | --- |
| | Raw materials: | Converted to: |
| 1. | Cocoa. | Beverages: Milo, Bournvita, Chocolate, etc. |
| 2. | Cotton. | Textile materials. |
| 3. | Timber. | Plywood and planks. |
| 4. | Rubber. | Rubber plates, tyres, etc. |
Those who work with the manufacturing industry are:
Industrial workers.
Bag makers.
Technicians.
Engineers.
Electricians.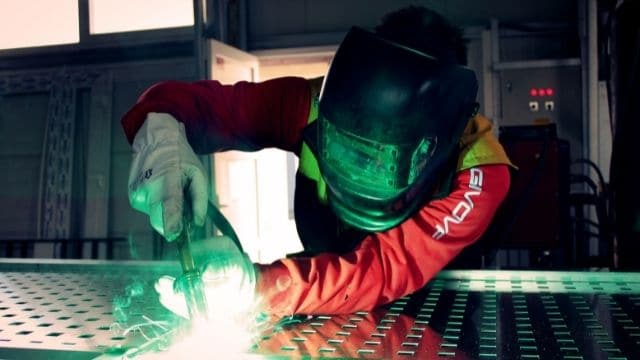 3. Constructive Industry:
This concerns the designing of buildings and the construction of capital goods, that could satisfy the needs of people for a long period. Some examples are roads, bridges, buildings, and furniture making, etc. Those who work in the construction industry include:
Carpenters/masons.
Shipbuilders.
Plumbers.
Furniture makers.
Welders.
Bricklayers, etc.