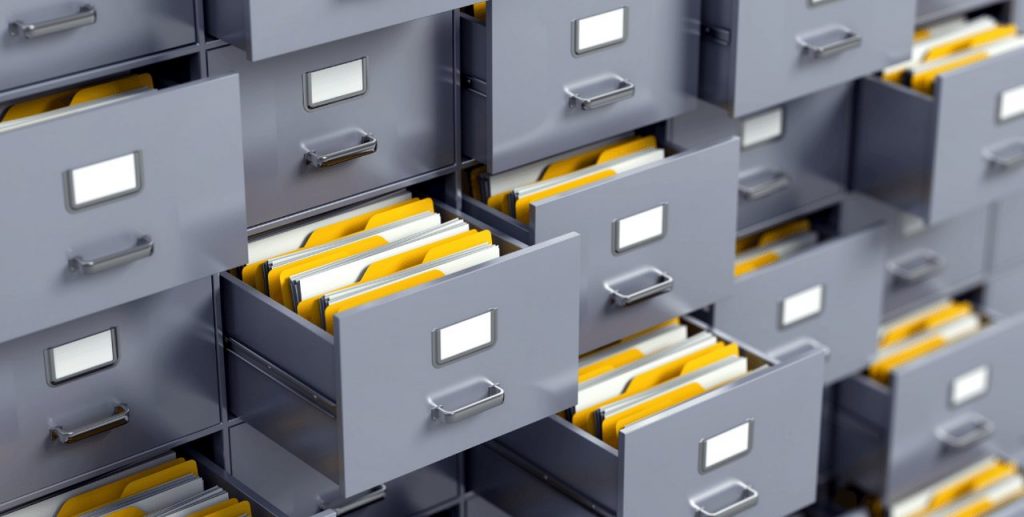 Filing is the activity of putting or arranging papers, letters or documents, into files, and storing them in a safe place so that they can be located when required.
There are different reasons filing is done, and some are;
To keep letters in safe custody.
To keep documents clean.
To keep the office tidy.
To retrieve information without delay whenever required.
The efficiency of a filing system is judged by the speed, with which documents are retrieved from the file. It should:
1. Be simple and easy to understand by all staff.
2. Be capable of expansion and contraction – Elasticity.
3. Give no room for loss of document security.
4. Be accessible, that is, files should be within reach.
5. Be economical, that is, operational costs must be low.
6. Have a suitable classification.
Procedure for Filing:
1. Check your file index if a file exists for the new letter or document. If one does not exist, open a new file.
2. If you are filing according to date, that is, chronologically, put the new letter on top and number it.
3. If your establishment uses the book numbering method, the latest document is filled at the back, and the page is serially numbered.
4. Clear cross-reference should be used if a document could be placed in two files.
5. A single letter should not be removed from the file, to avoid misplacing it or putting it back into the wrong file.
Filing Systems:
A filing system can either be centralised or decentralised.
1. Centralised Filing System:
This is a system whereby organisations keep all their files in one centrally designed room, so that files may be accessible to the officers in the establishment.  
2. Departmental Filing System:
This is a system where each department does its own filing, rather than using a centralised system.
File Classification:
File classification is concerned with the method of filing, or the order in which files are placed.
The classification methods include;
Alphabetical.
Numerical.
Geographical.
Subject.
Chronological.
Alpha-numerical.